What's happening
Construction approaching completion
Construction continues on a number of fronts as we aim to have the project fully open to traffic by the end of March. Current areas of focus include final pavements, kerbing and permanent line-marking. Mulch is being applied in various areas of the site and permanent lighting has been installed across the project area.
The new Principal Shared Path (PSP) between Sevenoaks Street and Orrong Road will be completed by the end of February, and two new bus stops on Welshpool Road will be in place by the end of March. The revegetation of the site will commence in April, with additional seedlings to planted in June, to take advantage of rain and cooler temperatures.
Construction enters final stages

The Leach Highway and Welshpool Road Interchange project is entering its final phase of construction and is expected to fully open to road users in early 2023. The new bridge on Leach Highway over Welshpool Road and the replacement of the Welshpool Road traffic signals with a temporary roundabout are already delivering a 30 per cent reduction in travel time through the project area, when compared with the pre-project scenario. This figure will improve further once the project is open in its permanent configuration. Please view our latest Construction Update for more information.
Milestone reached
The project recently opened the new ramp from Welshpool Road to Leach Highway southbound. Access has been closed for more than two months to enable the ramp to be built, and means road users will no longer have to detour via Albany Highway to access Leach Highway southbound.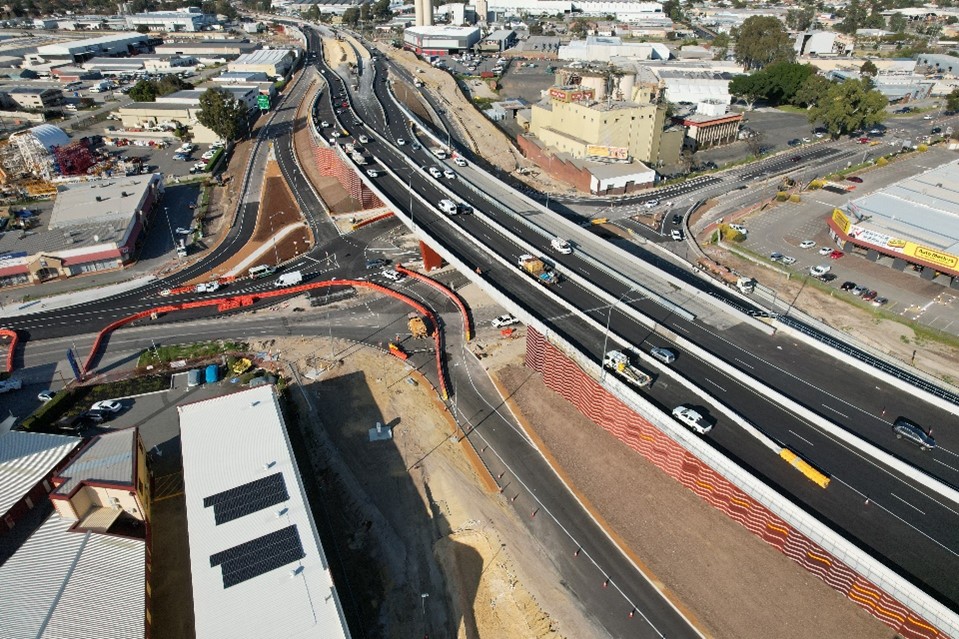 Construction activities are continuing throughout October, with works including:
Pavement construction
Concreting and structures work
Western Power light pole removal and relocation
New line marking and temporary barrier installation
Clearing and grubbing of trees along verges of Leach Highway
Traffic signal works
Embankment construction
Night works will occur between 7pm-7am throughout the month and may generate low levels of noise and low levels of vibration. Residents directly impacted by night works will be notified. Strict management plans are in place to manage construction impacts. Dust, noise, and vibration monitoring will be in place to ensure construction activities occur within allowable limits.
We are making good progress, with both new bridges on Leach Highway now open to traffic.

Traffic was switched on to a duplicate bridge over the Armadale rail line mid-August, with traffic using two southbound lanes. The switch will allow work to be carried out in stages on the existing bridge, which will be upgraded to meet current standards.
Please view our latest construction update for more information on how the project is meeting its tree planting commitment and doing its bit to redirect waste from landfill.