Our community

Whether you drive a car, cycle, walk or catch public transport, everyone in WA uses the road in one way or another.

We care about our customers, listening to what you tell us, understanding what you value and using your feedback to deliver optimum transport solutions for our state, now and into the future.
We know that to do this, we need to:
Provide

timely, relevant information that will improve your travel experience

Make it easy for you to access and understand our information and expertise

Make application and approval processes simple and transparent

Provide opportunities

for you to have your say and see the outcome
See how we are measuring success through our Community Perception Survey, explore key ways we interact and engage, and how we encourage inclusive and meaningful relationships.
Disability Access and Inclusion Plan
Key to providing a transport network centred on what our customers need and value, is recognising that all members of the community have the same rights to access our products and services.
With this in mind, we've developed the
Disability Access and Inclusion Plan
to ensure people with disabilities have the same opportunities as others in regards to our services and events, building, facility and information access, quality of service, employment and participation.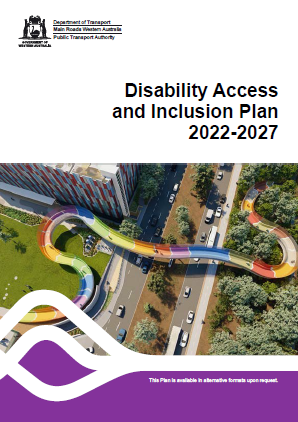 Disability Access and Inclusion Plan (DAIP) 2022-27 - PDF (1.51 MB)Disability Access and Inclusion Plan (DAIP) 2022-27 - Word document (5.38 MB)

Australia's Disability Strategy 2021-2031 is Australia's disability policy framework and it requires all levels of government to work together to seek collaborative solutions to progress the Strategy and enhance access and inclusion for the one in six Australians with disability. More information can be found at Australia's Disability Strategy Hub | Disability Gateway.


Reconciliation Action Plan
We recognise that there is an unacceptable level of disadvantage in living standards, life expectancy, education, health and employment experience by Aboriginal peoples. We are committed to making a change in our industry and progressing reconciliation through a range of actions and initiatives to:
Build even stronger relationships with Aboriginal people and communities

Create greater understanding for ourselves and our partners of Aboriginal heritage and cultures and

Provide opportunities for Aboriginal peoples through our activities and our industry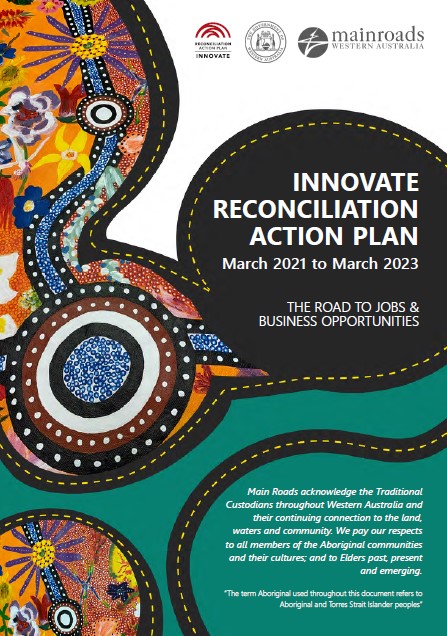 Reconciliation Action Plan
– PDF (8.99 MB)
Learn more on the
Reconciliation Australia website
.
Multicultural Plan

The Main Roads Multicultural Plan was developed in response to the State Government's Western Australian Multicultural Policy Framework 2020. The Plan aims to identify new ideas and acknowledge the work occurring across Main Roads to create an inclusive environment that meets the needs of culturally and linguistically diverse (CaLD) employees and communities.