What's happening
We are making good progress, with both new bridges on Leach Highway now open to traffic.

Traffic was switched on to a duplicate bridge over the Armadale rail line mid-August, with traffic using two southbound lanes. The switch will allow work to be carried out in stages on the existing bridge, which will be upgraded to meet current standards.
Please view our latest Construction Update for more information on how the project is meeting its tree planting commitment and doing its bit to redirect waste from landfill.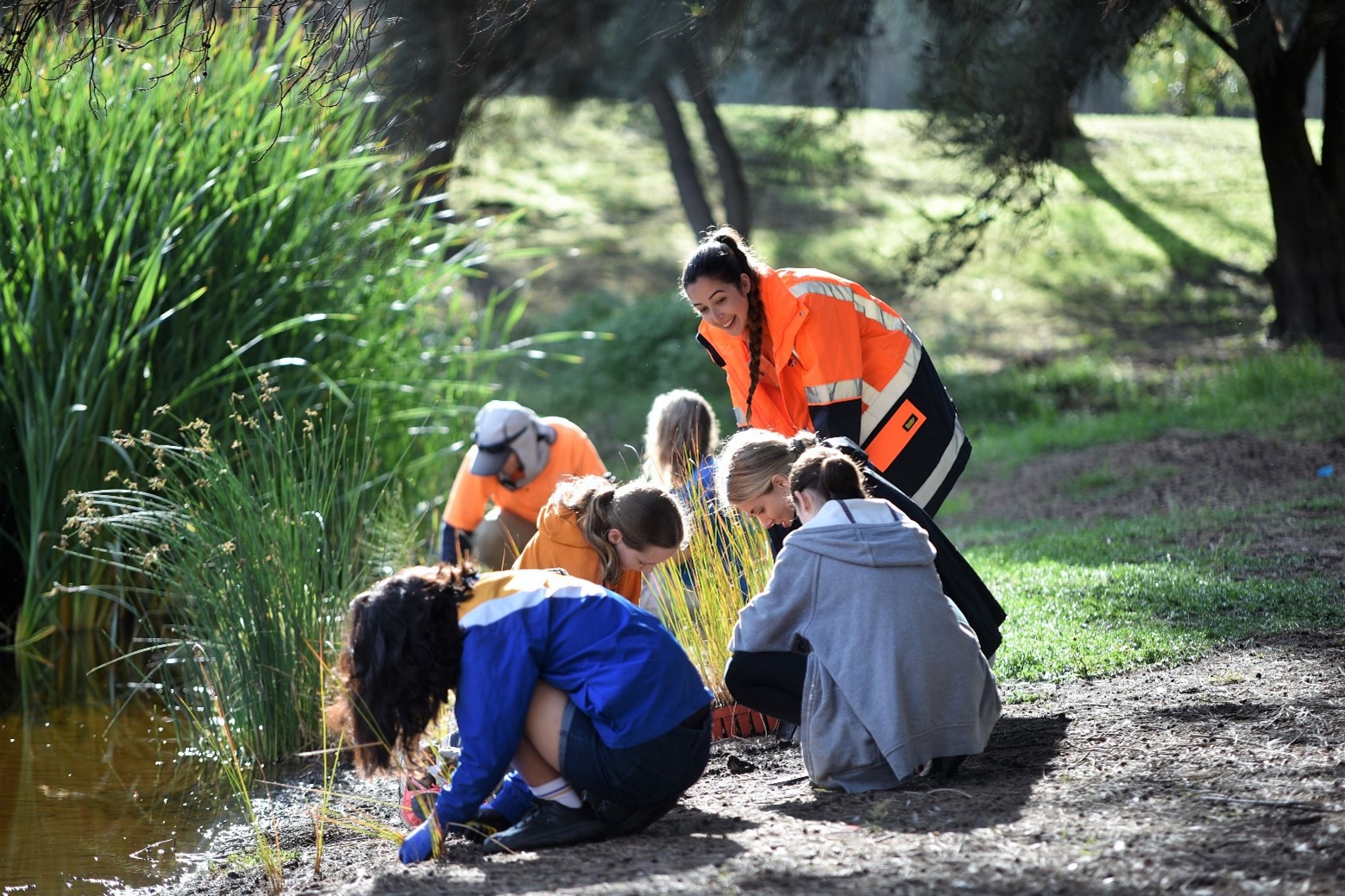 Construction of a new bridge taking Leach Highway over Welshpool Road
A roundabout at the current Leach Highway and Welshpool Road intersection
Shared path along Leach Highway from Sevenoaks Street to Orrong Road
Construction of a new bridge along Leach Highway over the Armadale line
The intersection is one of Perth's most congested and dangerous intersections with at least 50,000 vehicles travelling through the intersection each weekday.
Leach Highway is a key route, particularly for freight travelling to and from Perth Airport and the Kewdale Freight Terminal. The project will also support the east-west freight link connecting Fremantle with the Kewdale and Welshpool industrial area.
Artist's impression
Public artist Anne Neill was engaged to develop the art concept for the new bridge. Anne's concept was inspired by Welshpool's history as a predominant Perth industrial area, with its silo towers, factory roofs, and significant transport and distribution of goods by road.
Tyre tread marks paired with saw-tooth factory roof lines from warehouses are reflected in the chosen the design. The colours selected for the artwork represent the earth, heritage brickwork and rusted steel tones found throughout the Welshpool industrial area.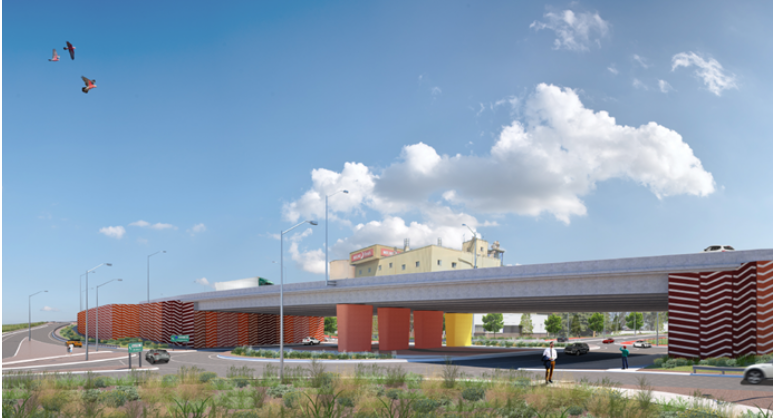 Shipping Container Artwork
A shipping container has been placed on site for storage during the construction of the interchange and will be re-located within the area as required.
Local Aboriginal artist, Justin Martin from Djurandi Dreaming was engaged to develop the piece along with students from Queens Park Primary School.
The final theme for the container is based around the Nyoongar six seasons. The artwork was carried out over three days at Queens Park Primary School where all students left a personal mark with their handprints on the other side of the container.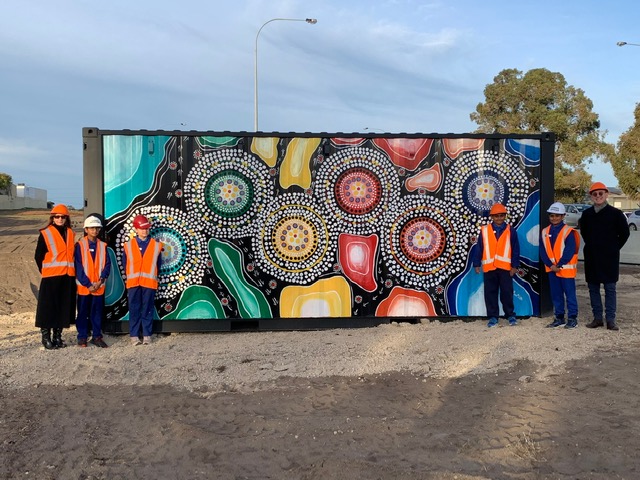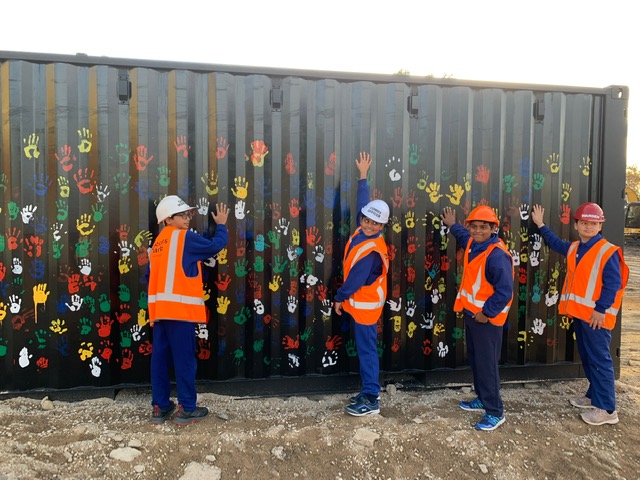 The project is being undertaken to significantly improve vehicle, cyclist and pedestrian safety at one of Perth's most critical junctions.
Additionally, the project will connect the residential suburbs of East Cannington and Queens Park with Victoria Park via Albany Highway.
Every effort has been undertaken to minimise impact on the surrounding environment, particularly established trees.
Our team has collaborated with conservation organisations to be able to reuse cleared vegetation where possible.
Marri branches were delivered to Kaarakin Black Cockatoo Conservation Centre's aviary enclosures - the only dedicated conservation and rehabilitation centre for black cockatoos in Australia. Kaarakin is currently home to 200 native black cockatoos at various rehabilitation stages. Kaarakin works to rehabilitate injured black cockatoos and, if possible, to return them to wild flocks.
1,000 trees will be planted to offset the removal of trees to deliver the interchange.
Jarrah branches were donated to the new dingo, wombat and kangaroo enclosures at WA Wildlife - WA's first wildlife Veterinary Hospital, which offers a range of services involving education, training, research, conservation and a wildlife rescue service. They provide medical care and rehabilitation for approximately 4,000 injured, sick and orphaned native wildlife each year.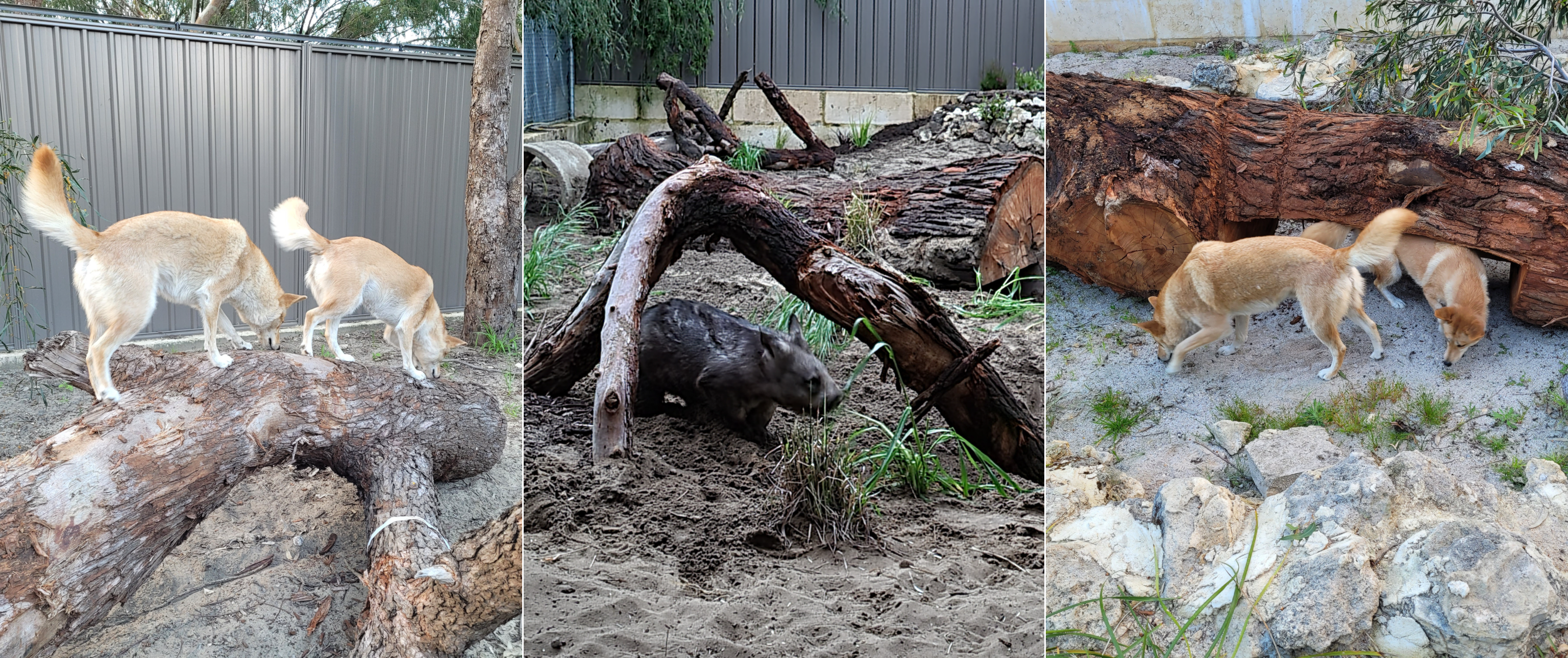 Another sustainable construction practice being used on this project is the use of crushed recycled concrete and fill from various sites in the Perth metropolitan area.
Read more about our
sustainable practices
on our website.
Project and construction updates
Videos
Media Statements
Funding
The project is jointly funded with the Australian and State Governments each committing $68 million.