Regional driving conditions
Western Australia is the largest state in the country and presents unique challenges for both local and visiting drivers.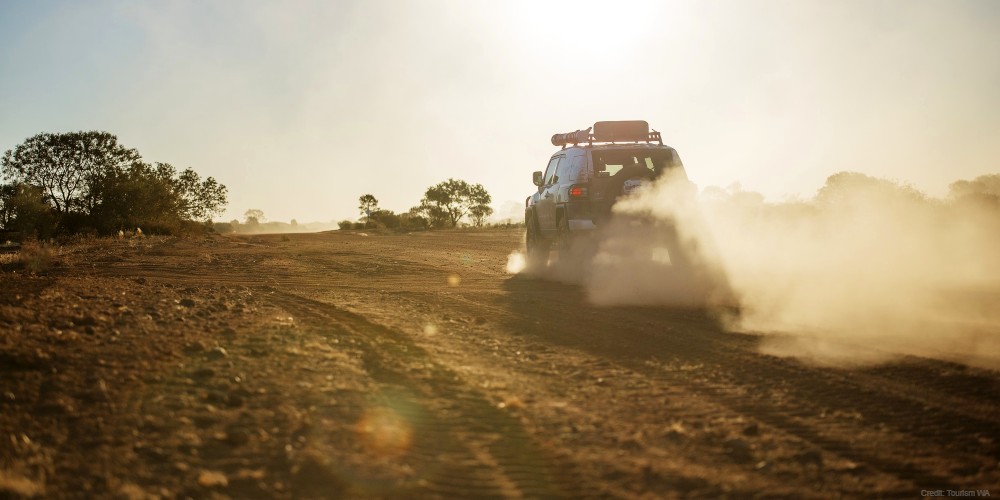 Preparing for a regional road trip
A regional road trip can be an exciting and memorable journey. However, the roads and driving conditions in WA may be different than you are used to. You may encounter unsealed roads, fires, floods, wildlife or other extreme weather.
Before you drive in regional WA, you need a plan. If you prepare beforehand, you can minimise your risk of accidents.
Check road closures by visiting our Travel Map or calling us on 138 138.
Write down emergency contact numbers, such as local police stations, tourist information centres and local shires.
Let someone know exactly where you're going and how long you will be gone.
Know your vehicle and what it can handle.
Check whether you need to bring extra fuel with you, if travelling long distances.
Pack enough food and water to last 2-3 days past your intended travel time.
Take emergency equipment such as a first aid and tool kit, fire extinguisher and a satellite phone. Mobile reception in rural areas is often poor or unavailable.
Know the road rules, prepare for the unexpected and
plan ahead. Read more information in our Driving in WA - A guide to safe stopping places.


What to expect in rural WA
WA experiences both hot and dry conditions, torrential rain and cyclones. Check the weather before heading out and plan your journey with our Travel Map to avoid road closures.
Flooded roads
Flooding can be a major issue during wet season, generally lasting from November to April. You might think your 4WD will make a difference, but you will never 100% know what lies beneath flooded roads. Bridges can be washed away and road surfaces compromised.
Sometimes we open roads to certain vehicle types, however it's still important you consider the risks and your driving capabilities.
Here are some tips to determine if your 4WD may be suitable to the conditions:
If the water level is up to your knee, don't drive it
If the water is flowing, don't drive it
If you're ever unsure, don't drive it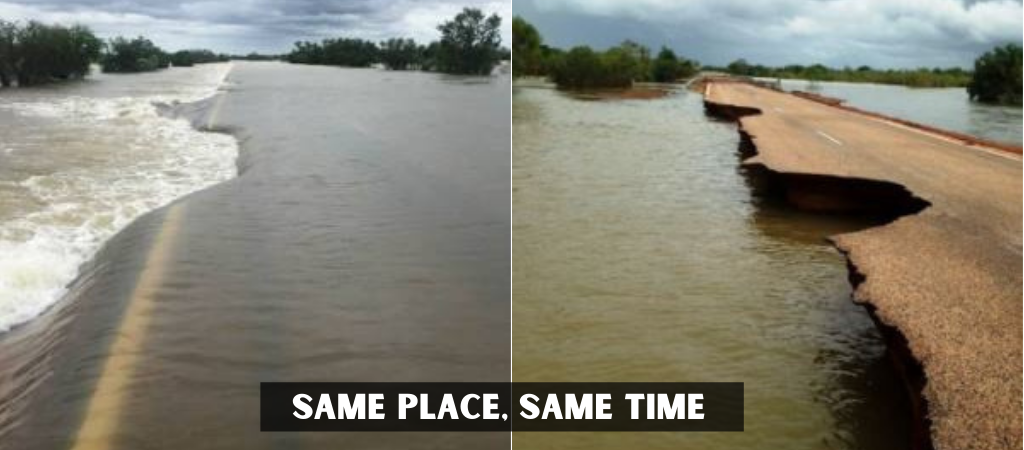 Any amount of water can float a vehicle away, no matter what you drive. Rising water can also enter your car in seconds to disable electric windows and locks or stall your engine. It's just not worth the risk!
The safest thing for you to do it to wait until the road reopens.
Bushfires
Bushfires are common in the summer months. They move quickly and can be very unpredictable.
Know the dangers and don't risk your life and those around you:
Do not drive through smoke affected areas
Stay alert for fallen trees and powerlines down
Follow directions from emergency services
Learn more about bushfire safety on the Department of Fire and Emergency Services website.
Visit the Emergency WA Map for Warnings and Incidents across WA.