Safety
Safe driving saves lives. Whether you're a light or heavy vehicle driver, motorcyclist, cyclist or pedestrian, we are all responsible for ensuring everyone has a safe and enjoyable journey on the road.  

For the most up-to-date information on road safety, rules, statistics and more, visit the Road Safety Commission.
Sharing the road
Cars are not the only vehicles on our roads. You could also encounter heavy vehicles, motorcyclists, pedestrians, cyclists, wildlife and road workers. You may also need to know how to share a road when the lanes are electronically controlled.
Sharing the road requires patience and courtesy. We want to ensure all road users make it to their destinations safely.
It's an offence if your load isn't properly restrained and at risk of falling from your vehicle. From household goods to building materials and green waste, it's your responsibility to ensure these things are secured and restrained.


Why is this important?
Debris can cause havoc on the roads which may result in lanes and roads being closed for cleanup.
Drivers may need to swerve to avoid fallen items, which has the potential to cause a crash - or even worse serious injury or death.
Debris can enter the environment and impact the native flora and fauna.
Here are some important tips to remember when securing a load:
A heavy load is just as likely to fall off as a light one.
No matter how many times you have done it in the past, always check that your load is properly restrained.
Use good quality restraint equipment.
Use a vehicle and suitable restraint equipment for the type of load you are carrying.
Failure to restrain a load correctly may result in legal action, including a fine of up to $5,000.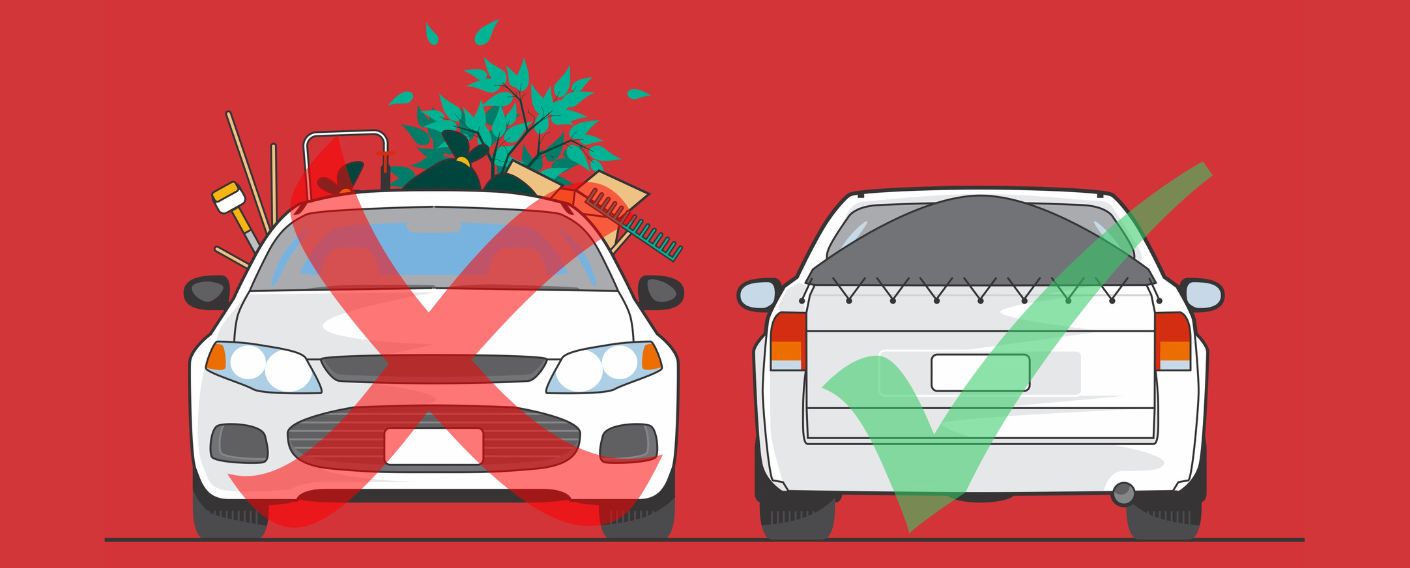 Useful links
Be aware of pedestrians and cyclists when travelling on the road, and if you are a pedestrian and cyclist, be aware of the vehicles around you.
Vehicles must give way to pedestrians
when turning

when making a

u-turn

at all intersections and stop signs

at all pedestrian crossings
A green traffic signal does not automatically mean go. It is important to exercise caution around "high risk pedestrians" such as young children and adults older than 60.



Cyclists are a vulnerable group of road users due to the increased risk of serious injury when using the paths and roads. They still share the same rights and responsibilities as drivers and must obey the road rules.
Helmets are compulsory for all cyclists in WA. It is also recommended that cyclists wear additional visibility accessories, such as reflective clothing or flashing light attachments.
Cyclists of all ages are allowed to ride on WA footpaths, but they should give pedestrians the right of way.
Drivers must maintain at least 1 m distance when overtaking cyclists and give way when crossing into bicycle lanes.
Road workers and traffic controllers
Road workers and traffic controllers work in high-traffic environments, which can present many potential hazards. They may not have the protection of concrete barriers and truck mounted crash attenuators, leaving them in a very vulnerable position. It is the responsibility of all motorists to ensure they do their part in protecting these workers while they are out improving the road network.

With a record number of upgrades currently underway on our roads, you may come across roadwork sites on your journey. To ensure the safety of those working on the roads and other motorists, there are a number of things to be aware of:
Follow the signs
It's important that you follow all roadwork signage, even if you can't see anyone working on the road.
Signs will alert you when you are approaching a roadwork area. If there is a road worker directing traffic, stay alert and follow their directions.
Your speed is our safety
By law, you must follow the speed limit at all times, even when it's reduced through roadwork areas.
Speed is not only reduced when road workers are on site, but also when there are -
loose stones
temporary lane alignments
slippery surfaces
different road levels
roadside hazards
changes in the road layout or;
a lack of line marking
Slow down and take care!

It is everyone's responsibility to ensure that all workers on our roads make it home safely.
Large trucks are a common sight throughout WA. Oversize vehicles and road trains are frequent travellers in remote regional areas and require patience and courtesy.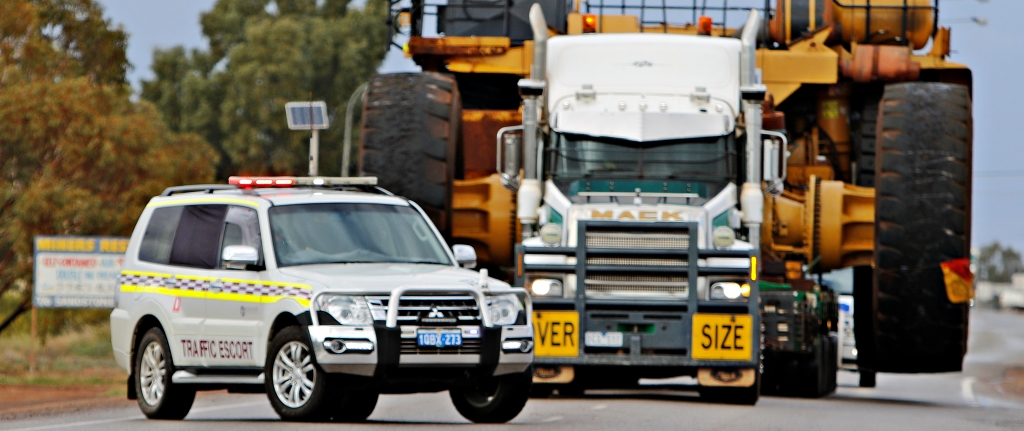 Similar to cyclists, motorcyclists are a vulnerable group of road users. They have little protection in the event of a crash. It is mandatory to wear a helmet in Western Australia and recommended to wear protective clothing.
It is important for drivers to be aware and check your blind spots for motorcyclists before merging or changing lanes.
Motorcyclists should also stay alert at all times and know all the rules of the road. According to WA crash data, in 60% of motorcycle crashes in 2016, there was no other vehicle involved.
Straying livestock on roads
Wandering livestock wandering on roads in pastoral regions is a serious issue for drivers.
Stay alert and watch out for animals when driving, especially at dusk and dawn when they are most active.
Visit the straying livestock on roads page to see what we are doing, and what you can do to get to your destination safely.

Driving on Smart Freeways and in the Northbridge Tunnel
While driving around Perth, you may see electronic signs managing the lanes on the road. If you drive through the Northbridge Tunnel or along Kwinana Freeway Northbound between Canning Highway and Narrows Bridge, you will see an innovative Lane Use Management System.
This system allows the operations team to open and close lanes, change speed limits and provide emergency access. Electronic message signs will also display alerts or information for drivers.
A red X means the lane is closed. Exit the lane as soon as possible.

Flashing yellow means proceed with caution.

A green arrow means the lane is open.

A number on a

circle

background is the speed limit. It may

not always be the sam

e

each day

.

A white arrow pointing to another lane means change lanes where indicated.
The smart system keeps traffic flowing during peak hours and enhances safety when incidents occur. Make sure you follow all signs or messages when driving on these roads.