Top deck – pouring concrete for the Raymond Road bridge deck
Installation of the first set of tee-roff beams at the Raymond Road interchange.
Published: 19 May 2023, Updated: 22 May 2023
The Bunbury Outer Ring Road project recently achieved a significant milestone by installing the first set of tee-roff beams at the Raymond Road interchange.
Following this installation, approximately 100 tonnes of reinforced steel was fixed to the beams in preparation for the bridge deck concrete pour.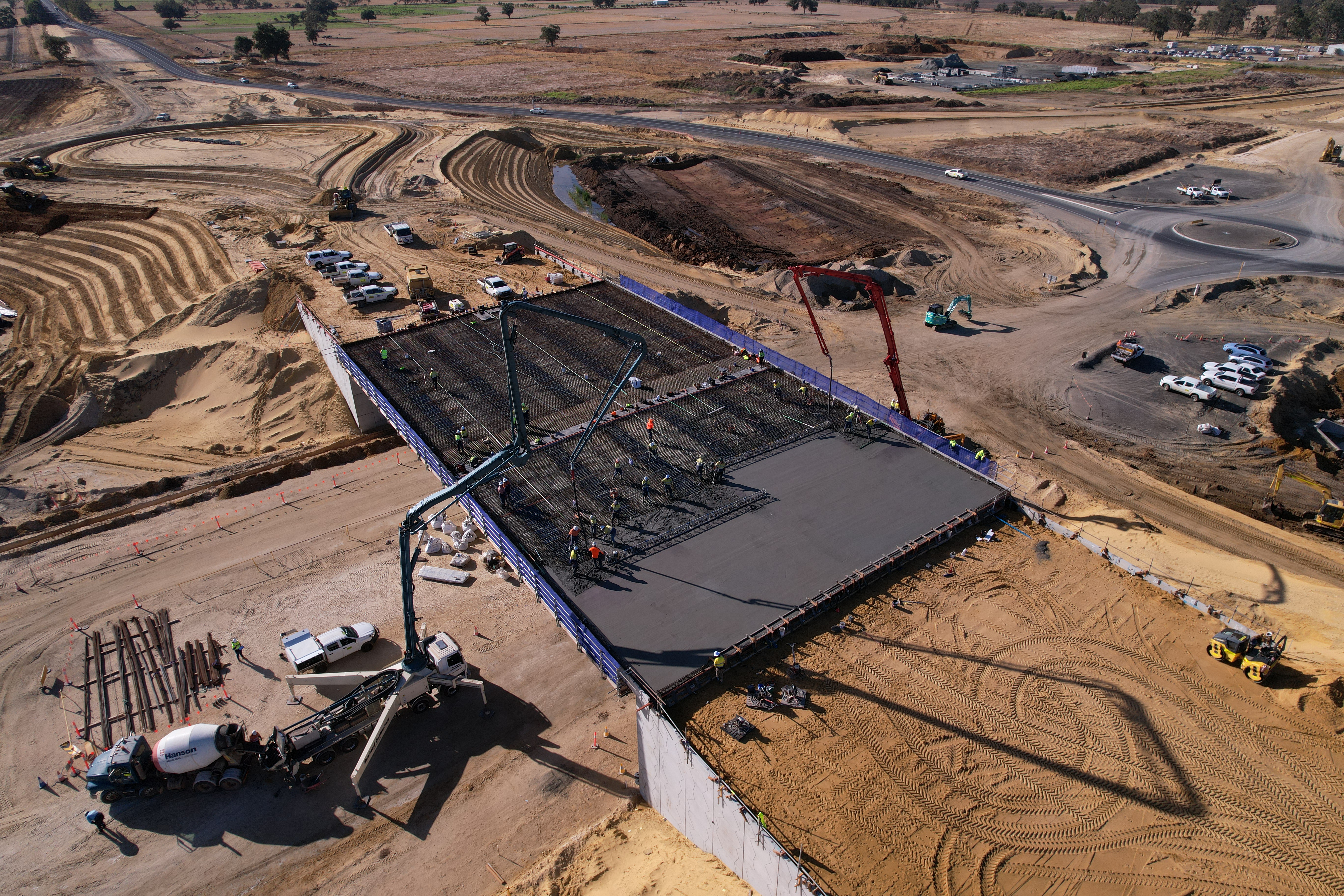 (Raymond Road bridge deck pour)
Across two days, 350 cubic metres of concrete were placed using two concrete boom pumps. More than 20 team members worked to trowel, cure and finish the concrete surface with a roughened broom to enable suitable bonding of further road layers.

"It was great to see strong collaboration between CAST Civil, Lofoto, Hanson, Bestbar and Thompson Survey to achieve this project milestone," says South West Gateway Alliance's Site Supervisor, Zac Fantasia.

Construction of the dumbbell shaped interchange will continue until the sub-base level is reached. In this case, the sub-base is the final layer of pavement before asphalt. Three layers of asphalt will be laid at either side of the interchange, as well as one layer over the bridge.

Check out the video below to see the works in action!



Back to Projects Initiatives News