EastLink WA
Perth to Northam
Planning for upgrades to Reid and Roe highways and a new route to Northam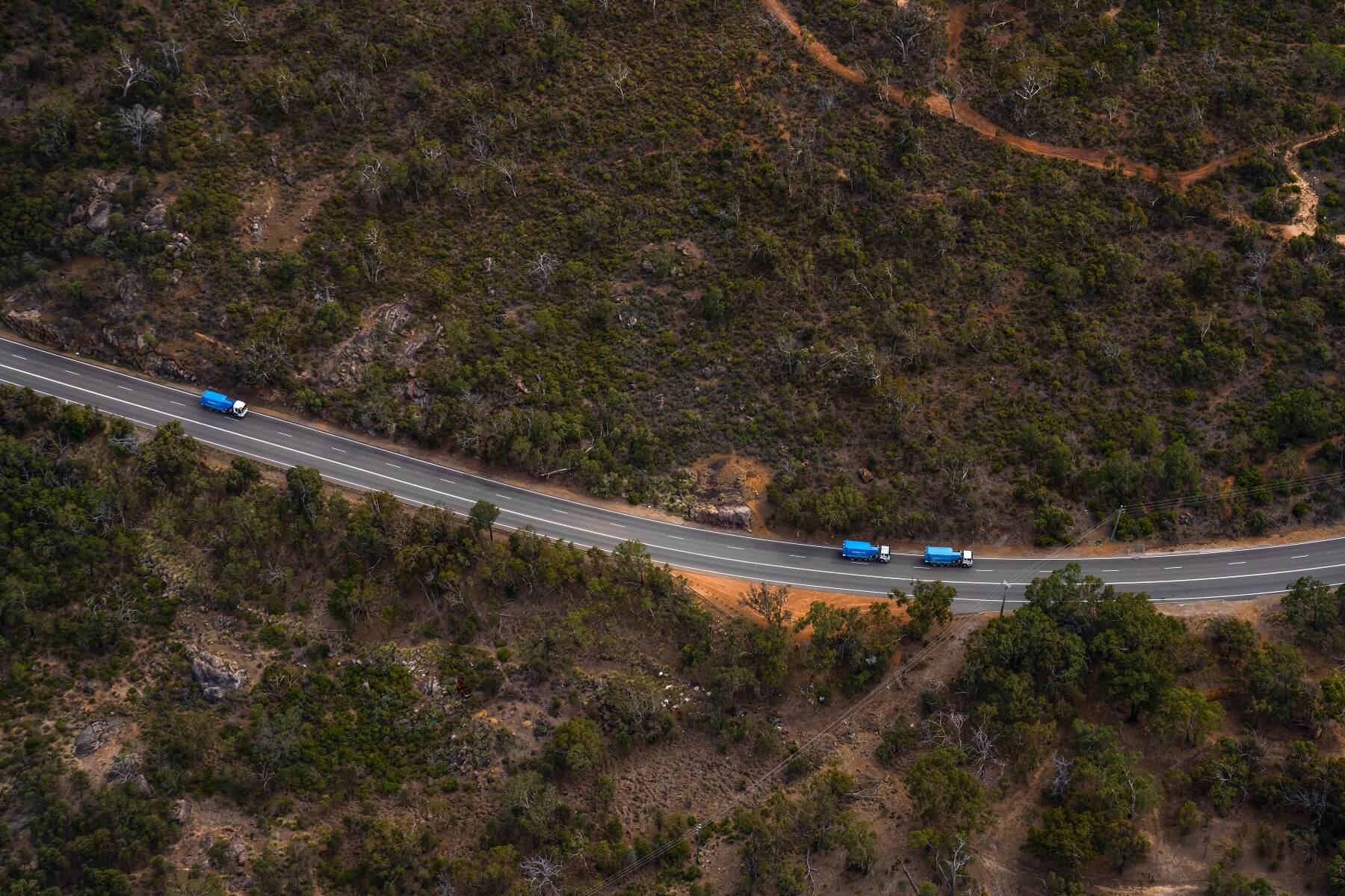 EastLink WA is a culmination of more than 40 years of road planning activities for the north-eastern corridor of the Perth metropolitan area and Wheatbelt region, comprising several separate projects that have undergone different levels of planning and development.
Together, these projects make up a proposed 80+ kilometre stretch of road between Reid Highway and Northam comprising:
Reid Highway upgrades between Tonkin Highway and Great Northern Highway.
Roe Highway upgrades between Great Northern Highway and Clayton Street in Bellevue.
A proposed new section of the Perth Adelaide National Highway (also referred to as the Orange Route) between Roe Highway / Toodyay Road intersection and Great Eastern Highway at the town of Northam.
For information on what happens during planning and development and the proposed scope of works view our
Project Overview - June 2021
- PDF (212 KB)
Opportunity for community input
Over the next three years, the project team will be engaging communities along the proposed alignment to better understand local issues and aspirations for the project. The design team will consider national standards, technical study outcomes, and stakeholder and community input in the development of the preliminary design.
Community drop-in sessions were recently held in Northam, Gidgegannup and Bakers Hill.

The next opportunity to meet with the project team is on:
Saturday, 30 October 2021 at the Gidgegannup Show from 9am to 5pm
We are also engaging closely with landowners whose property we require access for environmental and other investigations. These investigations began in September 2021.
Traffic counting underway
Traffic surveys have started on Toodyay Road, Great Eastern Highway, and local roads in proximity to the EastLink WA route to collect data on traffic volumes at intersections, traffic volumes at various points on the routes, and origin and destination data.

This data will help us understand the current volume of traffic using the road network, the performance of existing intersections, and the types of trips that the routes are used for.
The project will be undertaken in different stages. The six project areas summarised below, show the order in which project development work will be completed across the proposed alignment.
Quarter 1 2022: Area 2 - Reid Highway | Altone Road to West Swan Road / Henley Brook Avenue
Quarter 3 2022: Area 1 - Reid Highway | West Swan Road / Henley Brook Avenue to Swan River
Quarter 3 2022: Area 3 - Roe Highway | Great Northern Hwy to Clayton Street in Bellevue
Quarter 3 2022: Area 4 - Roe Highway to Gidgegannup
Quarter 3 2023: Area 5 - Gidgegannup to Clackline
Quarter 3 2024: Area 6 - Clackline to Northam

View project map areas 1 to 3 (PDF, 4.58 MB) and project map areas 4 to 6 (PDF, 376 KB).

View project lifecycle – from planning to operations (PDF, 1.44 MB)
Subscribe to project updates
Subscribe to our email list for the latest project updates and announcements.
Subscribe
Landowner/leaseholder registration form
If you received an addressed letter from the Eastlink WA project team regarding access to your property, register your details below.
Register now
Page last reviewed:  | Last updated: