International Day of People with Disability
To recognise International Day of People with Disability we are showcasing how we're working towards ensuring equitable access for our community
Published: 01 December 2022, Updated: 02 December 2022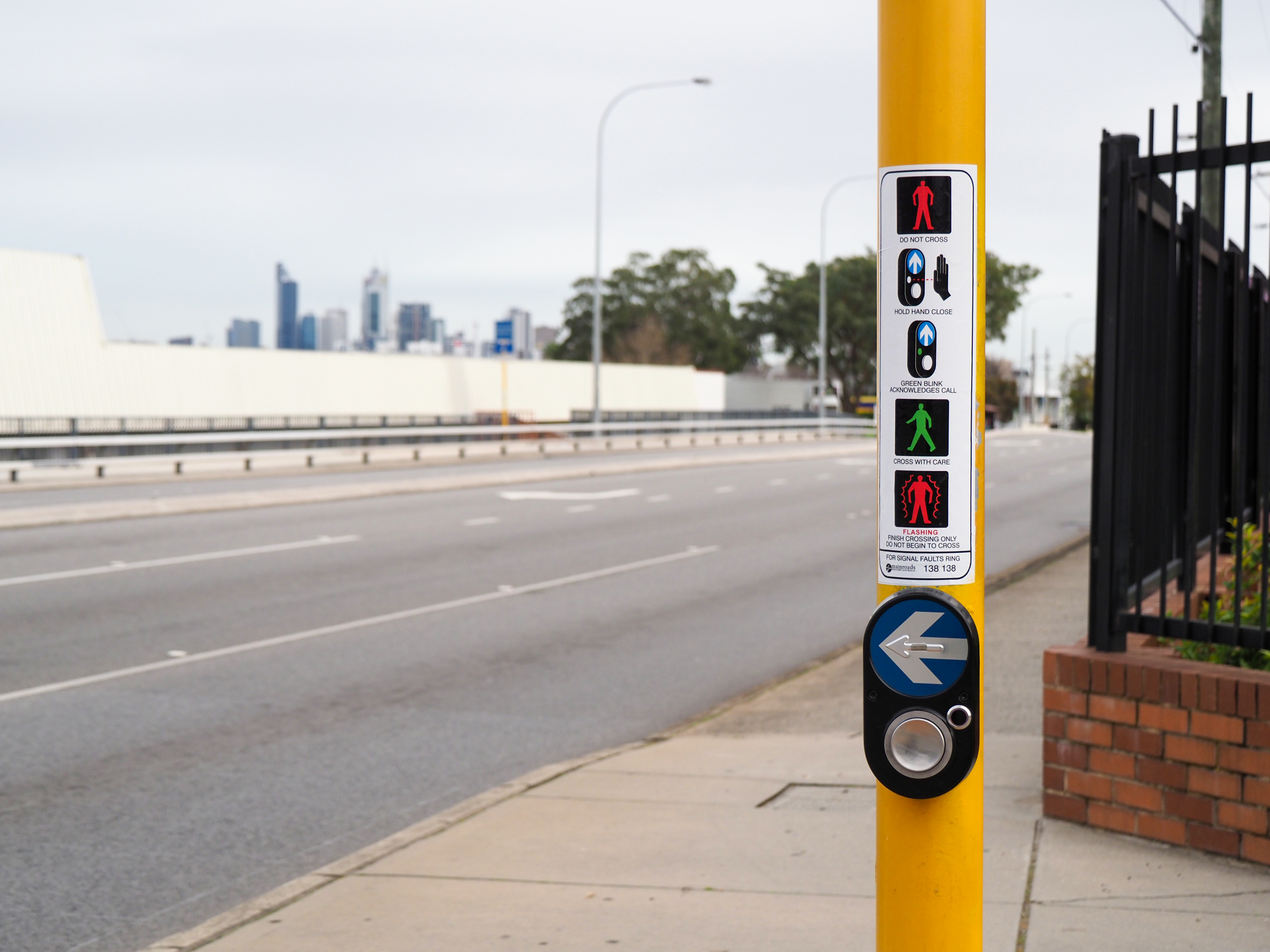 Crossing button with instructions
Facilitating safe pedestrian crossings may not sound glamorous, particularly when compared with the billion-dollar projects in our pipeline. Make no mistake, it's just as important, particularly when you consider hearing and visually impaired users.

This year, we rolled out new, sensor technology at selected, high-demand signalised crossings in the Perth metropolitan area. Pedestrians can now hover their hand over the sensor to activate the crossing as an alternative to the push button.

The trial locations will continue to have physical push buttons, audible crossing tone and a vibrotactile arrow panel to assist hearing and visually impaired users.

Rolled out during COVID-19, the sensors also double as a health and safety measure, reducing or eliminating the need to touch a public shared surface.
Back to News and media