Bussell Highway Duplication​​
Bunbury to Busselton
Upgrading a 17 kilometre section between Bunbury and Busselton with new lanes, road improvements and bridge construction.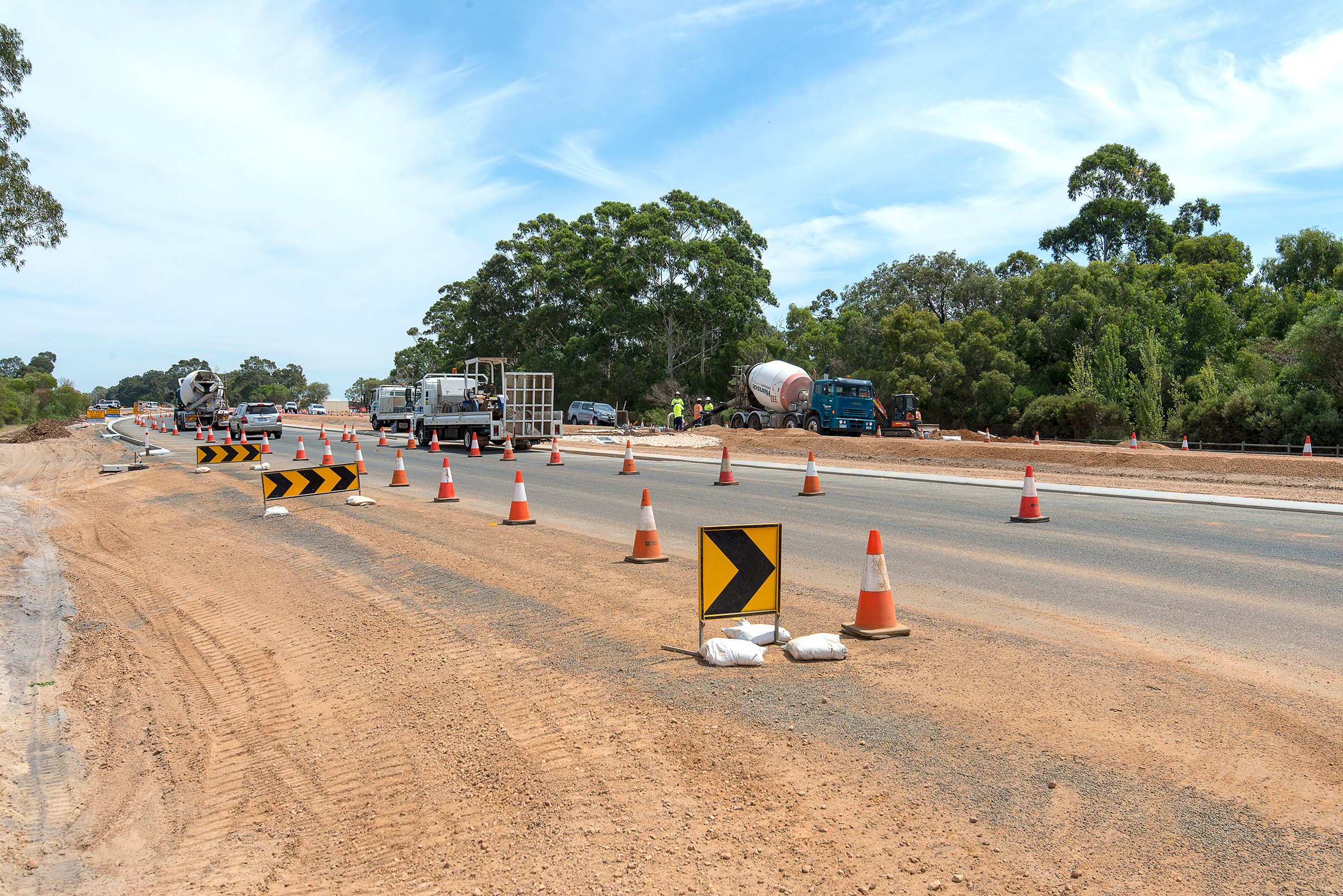 The 46 km section of Bussell Highway between Bunbury and Busselton is a four-lane dual carriageway. This means there are two lanes travelling in each direction and the two directions are separated by a central median.
There is
17 km section between Capel and north of Busselton, which is a two lane
,
single carriageway with passing lanes at approximately 5 km intervals in each direction.
Traffic volumes in this section exceed the capacity of the single carriageway section at times resulting in congestion and delays.
A single carriageway means that there is nothing dividing the road between the two directions of traffic. This type of road can increase the likelihood of head-on collisions
and crashes caused by risky overtaking
.
On Friday afternoons, due to the large southbound traffic volumes attempting to merge from two lanes, it is common for a queue of traffic to form southbound where the dual carriageway ends just south of Capel.

T
he queue often extends through intersections that provide access into the Capel
townsite
, causing inconvenience and safety concerns for
local traffic
. Similarly, high traffic volumes heading north towards Perth after a long weekend are experienced.
Completion of the dual carriageway involves:
Stage One (Capel Bypass to Hutton Road): A 5 km second carriageway including reconstruction of part of the existing carriageway.

Stage Two (Hutton Road to Busselton): A 12 km second carriageway, including three bridges.
Project Updates
Subscribe to our email list for the latest project updates and announcements.
Subscribe