​​​​​Broome Cape Leveque Road
Broome Highway to Beagle Bay
Upgrading and sealing a section of Broome Cape Leveque Road between Broome Highway and Beagle Bay.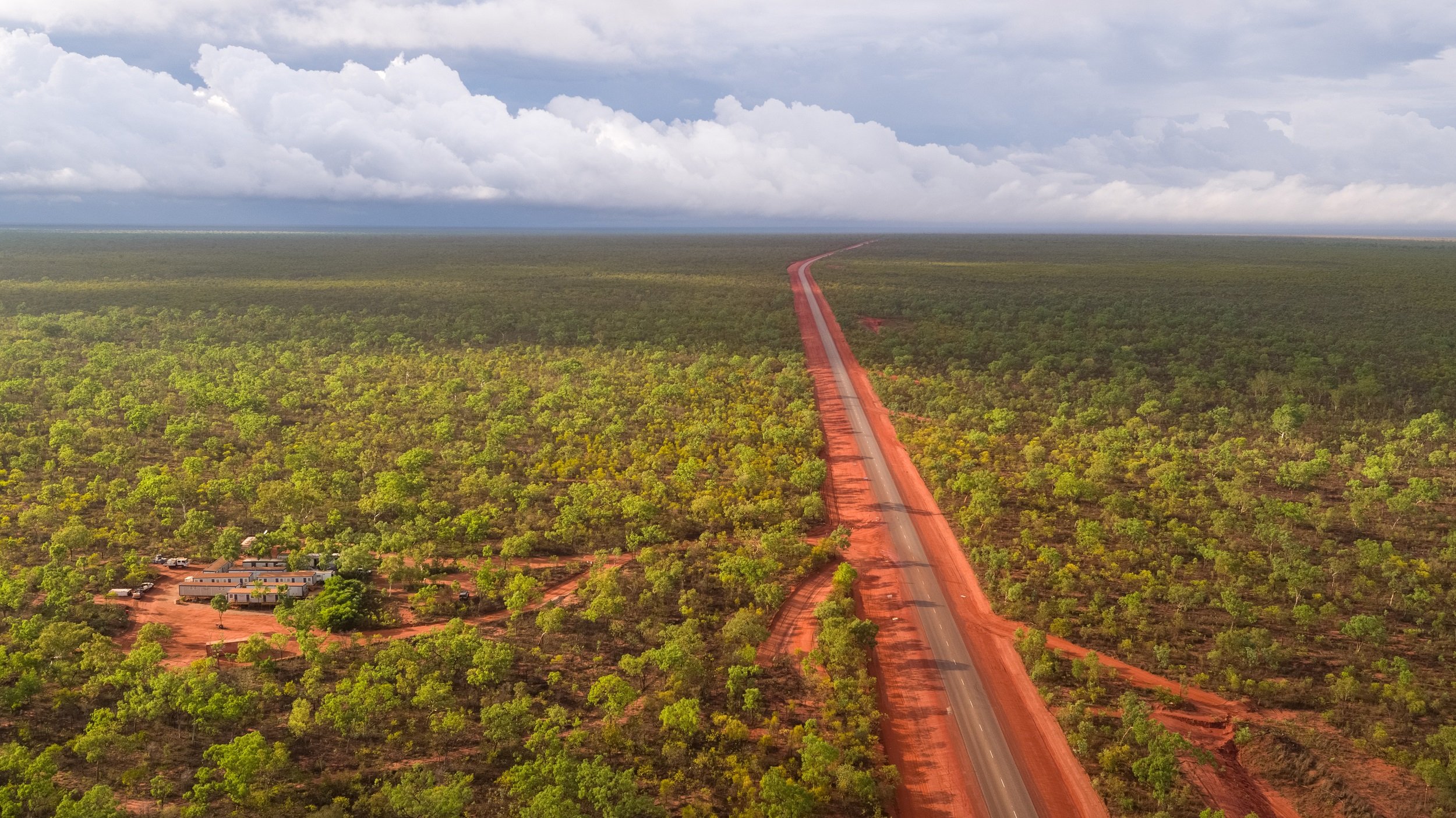 Broome Cape Leveque Road provides access through the Dampier Peninsula to Aboriginal communities, pastoral stations, pearling industries and tourist destinations. During the wet season, access to these areas was often restricted due to flooding. Now that it is sealed, road users have all weather access and will benefit from the safety improvements. Work is now underway to upgrade the first 13.6 kilometres and community access roads.

Previous work included:
Construction and sealing of the remaining 90 kilometre unsealed section

Upgrade of the Broome Cape Leveque Road and Broome Highway intersection

Alignment/geometric and drainage improvements

The installation of culverts, fauna underpasses and

floodways
To help reduce crashes and improve safety, we also:
Widened the roads to 8 metres

Installed audio tactile edge lines to reduce the risk of vehicles leaving the road

Flattened roadside batters (the slopes of dirt on the side) to reduce the risk of rollovers

Installed parking bays at regular intervals to provide more rest stop opportunities
Road Activities
The 13.6km upgrade work on Broome Cape Leveque Road from Broome Road is nearing completion, and our team are now delivering several other projects simultaneously across the Shire of Broome. A small work crew has started road widening on the northern sections of the road, while works have started reconstructing a 15km section of Great Northern Highway at Deep Creek.
Reconstruct 0 (start) to 13.6km section
Construction April 2021 to August 2021
Centre line and edge line marking in November 2021
Roundabout planned for completion mid-2022
Shoulder widening from 103.6km to Ardyaloon community
Construction August 2021 to June 2022
Recondition shoulders and seal to 8 metres total width
Additional clearing and embankment/drainage works to be undertaken where required
Planning locations for rest areas and lay down areas for future construction
Construction 13.6km to 103.6km section
Second coat seal mid-2021 and complete in 2022
Sealing of rest areas completed
Drainage and rehabilitation completion late 2021
Pavement repairs to address defects that appeared over the wet season due for completion late 2021
Centre line and edge line marking in November 2021
Signage installation late 2021 to mid-2022
Kooljaman Access & Ardyaloon Hatchery Access Roads
Construction starting mid-2022 to late 2022 (subject to approvals).
Construct and seal Kooljaman Access Road
Construct and seal Hatchery Access Road
Project development activities underway, including design, heritage and environmental approvals
Main Roads is working with Traditional owner group Bardi Jawi and businesses
For additional information, view the September Project Update (PDF, 2.07 MB).
Roundabout at Broome Road and Broome Cape Leveque Road intersection
Construction of a roundabout will improve road safety at this intersection. Work started in July 2021 and is well underway with clearing works completed and services being relocated.

Work will continue until late 2021, and after a pause for the wet season, completion is expected mid-2022. During construction of the roundabout, traffic management will be in place, including speed restrictions. Temporary side-tracks will also be in place.

Road users are advised to follow the traffic control signs as large plant and equipment will be operating in the area.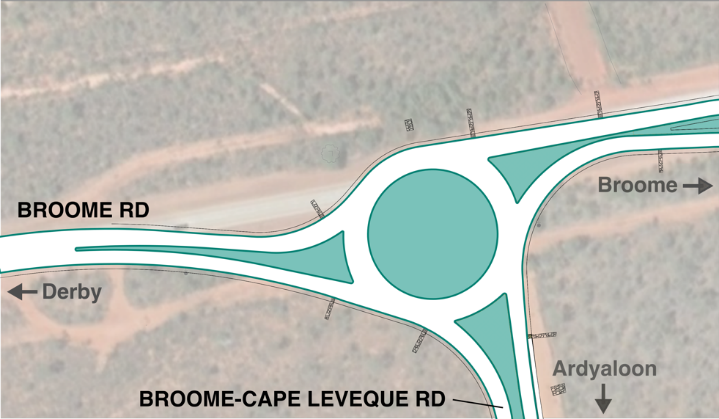 2002-07: Stage 1 and 2 sealing completed
2016-17: Progress development activities
Mid-2018: Stage 3 construction started
November 2020: 90km section sealing completed
Early 2021: Finishing works, begin reconstruction of first 13.6kms and upgrade of Broome Highway intersection
July 2021: Begin widening of section from end of newly sealed section to Ardyaloon townsite
September 2021: Upgrade of 13.6km from Broome Highway to Manari Road due for completion. Road reclassified to Main Roads' responsibility.
Mid-2022: Roundabout at Broome Highway intersection and widening of section from sealed to Ardyaloon townsite due for completion
Subscribe to project updates
Subscribe to our email list for the latest project updates and announcements.
Subscribe
Page last reviewed:  | Last updated: