Bindoon Bypass
Great Northern Highway
A new 64km link between Chittering Roadhouse and New Norcia, bypassing the town of Bindoon to improve travel times, road safety and freight efficiency.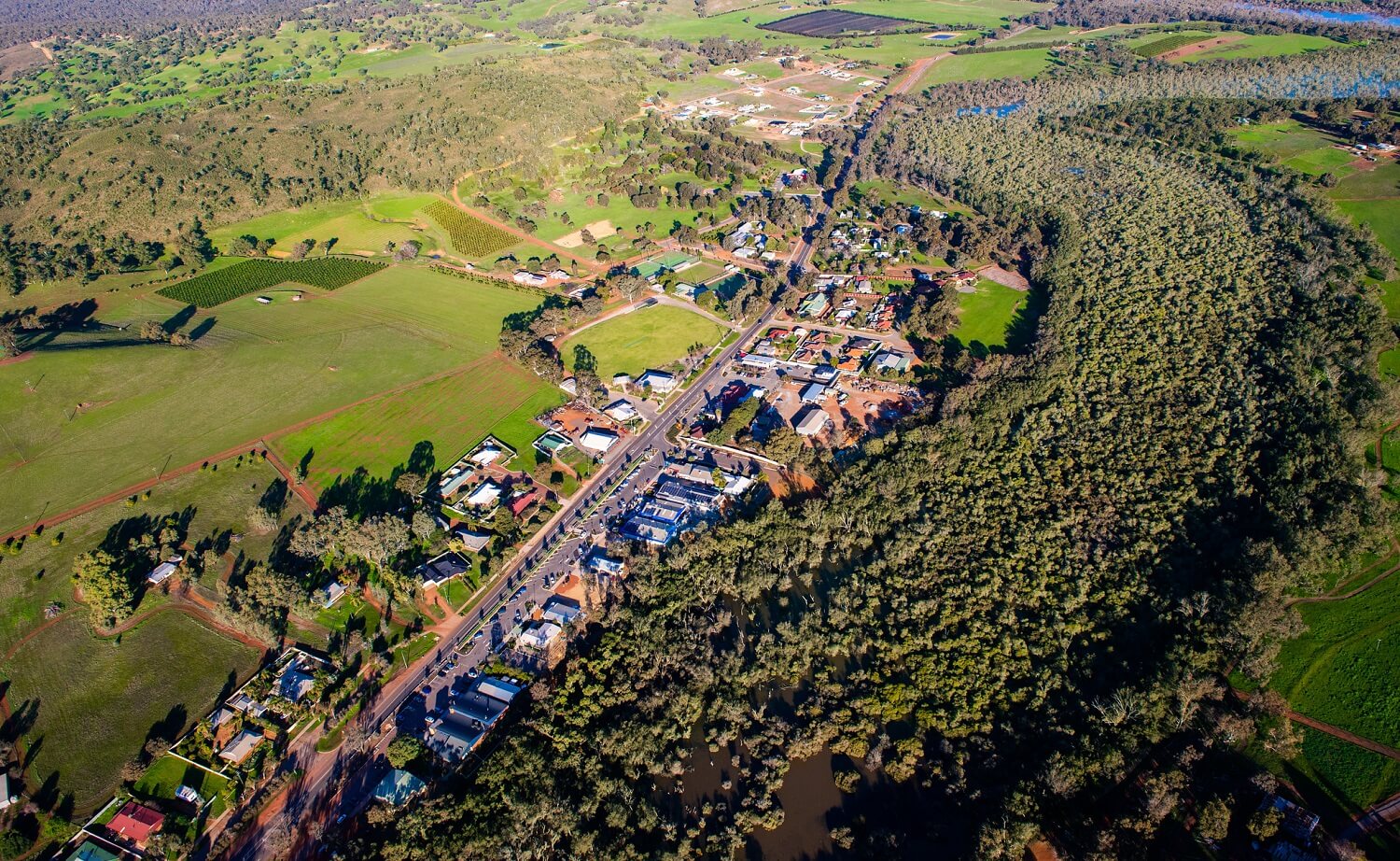 Currently, triple road trains (53.5 metre trucks) travelling from northern regions on Great Northern Highway can only travel to Wubin. This requires them to stop and reconfigure to shorter vehicle combinations, resulting in extra truck trips to bring the extra trailer south to Perth.
The delivery of the Bindoon Bypass will address this problem by enabling access by triple road train to travel the entire length of the corridor.
As part of this project, we will construct:
62 km of new highway west of Bindoon, connecting Chittering Roadhouse and New Norcia Bypass
2 km of improvements to the existing Great Northern Highway near Seven Mile Hill and connecting to the New Norcia Bypass.
Connection to the new NorthLink WA Northern Section, which intersects with Brand Highway.
Connections to the local road network through a mix of grade-separated and at-grade intersections.
Overtaking lanes every 5-10 km.
Four new rest stops for light vehicles and road trains.
Bindoon Bypass project expands the recently completed Great Northern Highway Muchea to Wubin upgrade project.
Aboriginal Works Continuity
A section of the works has been awarded to support and provide continuity of employment to Aboriginal businesses.
These works include a 7km of new highway north of Calingiri Road, extending to Seven Mile Hill including site establishment, clearing and topsoil stripping, fencing and road construction.
Garli, an indigenous-owned and operated company, is delivering the works in conjunction with Main Roads' Region Network contractor LendLease.
The main Bindoon Bypass Contract will also include a requirement for the delivery of packages of work to be delivered by emerging Aboriginal companies to assist in building their skills base and providing continuity of work.
Land acquisition and environmental assessment
Land requirements have been finalised, and land acquisition processes have started across the entire length of the project. We are working with all affected landowners to understand the impacts to individual properties and options to mitigate the impacts of the land acquisition where practicable.
Planning complete
The route selection and planning works are complete. We thank the community for the feedback during the current route selection and development of the concept design.
Subscribe to project updates
Subscribe to our email list for the latest project updates and announcements.
Subscribe
Page last reviewed:  | Last updated: