HVS Update 20-2023
Heavy vehicles travel impact notification (TIN) is available in the RAV mapping tool.
As an outcome of feedback received at the Heavy Vehicle Services (HVS) Industry Workshop and Information Sessions, HVS is pleased to advise that the Heavy Vehicle Travel Impact Notifications (TIN) have been incorporated into the RAV Mapping Tool.

The introduction of the TIN mapping layer on the RAV Mapping Tool aims to support more efficient journey planning for industry by allowing users to spatially view planned road closures and restrictions on the road network that may impede the movement of Restricted Access Vehicles (RAVs).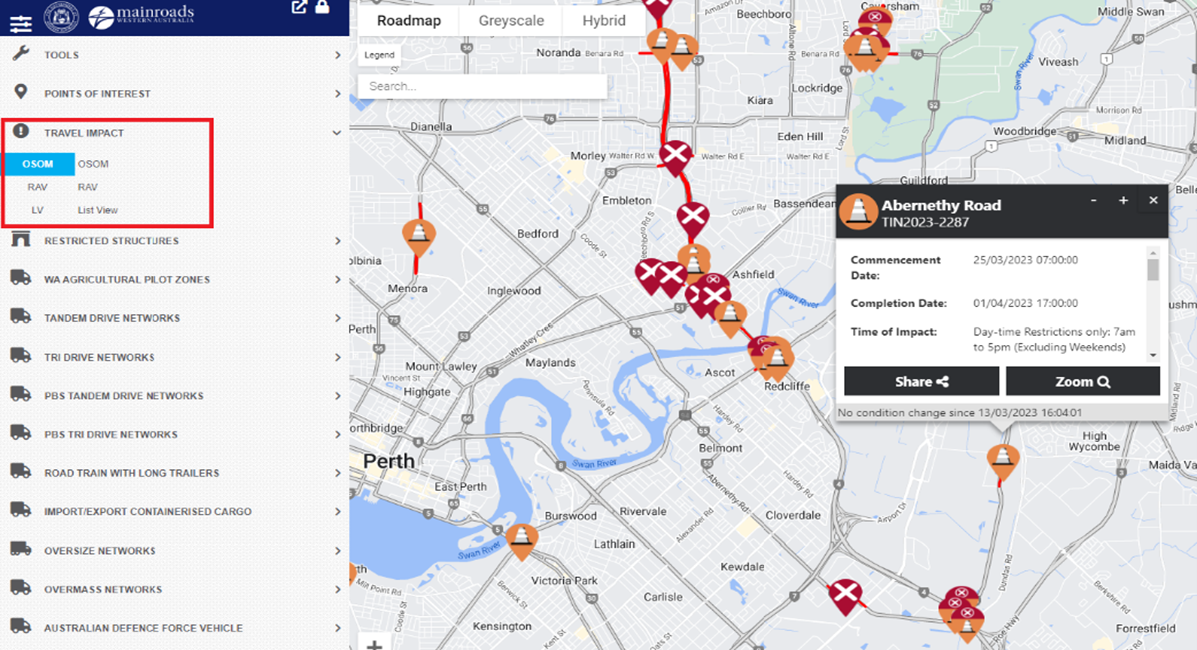 In addition to the mapped travel impact information, a list view is also available in the RAV Mapping Tool as an alternative way to view the travel impacts. The list view allows the ability to search, print and filter TINs relevant to users journey.





For further information, please contact the Heavy Vehicle Help Desk on 138 486 or hvs@mainroads.wa.gov.au.

Heavy Vehicle Services
24 May 2023